JOIN OUR TEAM AND BE PART OF THE FRANKLIN EMPIRE FAMILY
Discover a culture where you will be an important part of the team. Be a part of company where your experience will add value and where you will have the opportunity to contribute to solutions. Learn and grow in a stimulating, collaborative environment.
Franklin Empire is a fourth-generation, family-owned independent electrical distributor in operation since since 1942. We are proud to have significantly contributed to the Canadian Electrical Industry and are a growing company. The industry is quickly changing with leading-edge product innovation and new technology. We are always looking for results-driven, energetic and creative people to join our winning team! We have many different career opportunities.
View career opportunities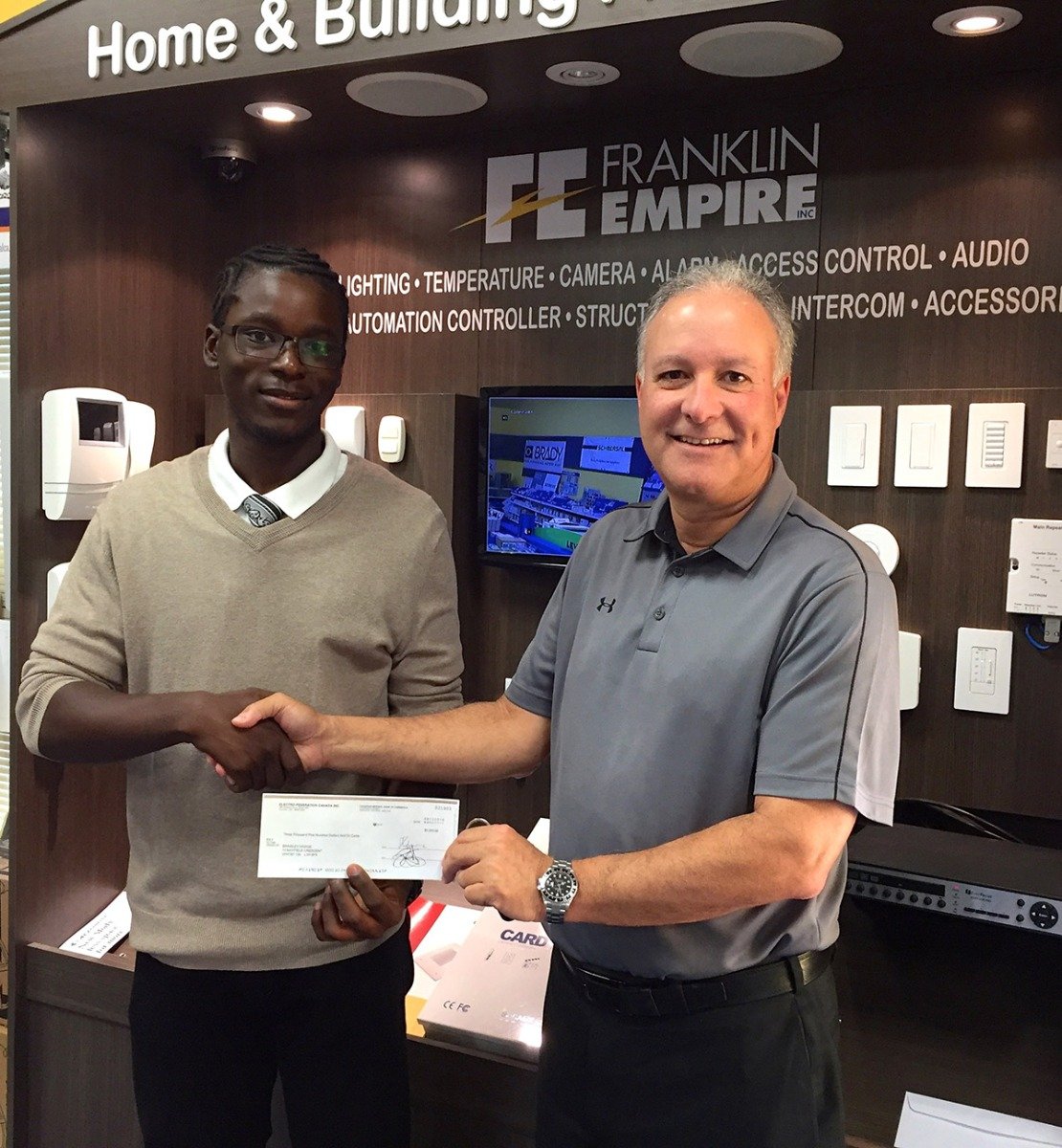 Perks and Benefits:
Complete insurance program
Pension plan
Tuition reimbursement on approved courses
Industry-related or manufacturer training opportunities
Soft skills courses offered in-house (customer service, language, sales, etc.)
Candidates referral program
Sales incentives (AD Rewards Program, promotions, trips, etc.)
Company social activities
Employee assistance program
Employee discounts
And more ...
What do Franklin Empire staff think?
Georges Soares
(Account manager- Contractor division) since 2001
"From the beginning of my career at Franklin Empire, I realized that as a sales representative, we have decision-making autonomy that allows us to develop our creative side. Senior management has confidence in our decisions which makes our daily lives very pleasant. Thanks to this trust, employees are part of the Franklin Empire family. Working with this great team makes me feel at home."
Charles Thorne
(Quotations coordinator) since 1986
"Franklin Empire is a very fair and understanding environment. It's a nice place to work where there is team effort to grow the company."
François Béland
(Regional sales manager – Industrial and Automation division) since 1988
"One of the reasons why I am still at Franklin Empire after so many years is the respect and willingness to listen from the management team. The employees have the chance to be heard and to propose new ideas."
Serge Plamondon
(Inside sales representative) since 2000
"Since my first day at Franklin Empire I realized how this company has a family approach and takes care of their employees! If I had to choose again, I would take the same path."
Lucia Nardo
(Buyer) since 1998
"Franklin Empire is a partner that is proud to be involved in your business results with a team dedicated to serving you at all times."
Dorina Layno
(Inside sales representative – Industrial and Automation division) since 2014
"Good people to work with! It's a nice place to work and learn. Understanding employer and nice people to work with."